Emotional, Career and Community Health
As a Sleep Number team member, you benefit from being part of a company that values your wellbeing. The programs we provide are an investment in you, your happiness and your future. Explore options to get better sleep, find balance in your life, grow your career and connect with your community.
Smart Bed Benefit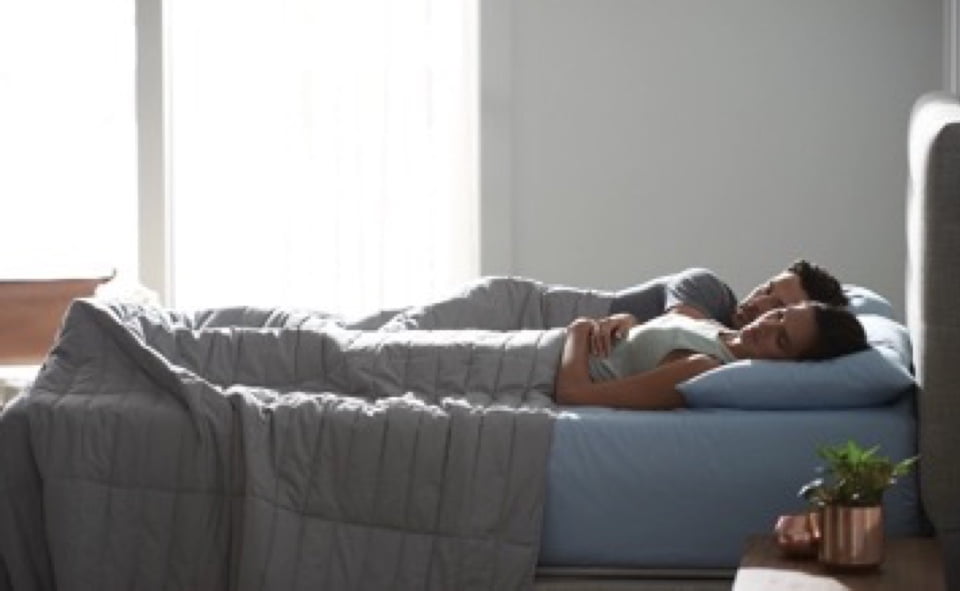 Sleep is the center of wellbeing and Sleep Number supports you in achieving your individual health and wellness goals. Quality sleep allows you to be your best self, every day. It boosts your immunity, gives you energy, and helps you recover and persevere.
For living our mission every day, we offer the benefit of life-changing sleep through our team member Sleep Number 360® smart bed benefit. This benefit provides regular team members access to a free smart bed, with the option to upgrade and individualize.
"Having my own smart bed has really helped me serve our customers better during my deliveries. I feel so much more confident explaining how the bed works and I can assure the customers that they've made the right choice with each bed I deliver. My favorite thing about my smart bed is that I can adjust the firmness according to how my body feels after a long day of delivering. Getting the best sleep has improved my focus during the day, my overall mood, and my kids say that I'm much more fun now that I get quality sleep!"
Tanya DuBuque, Field Services Technician
Sleep Number® setting 45
Time away from work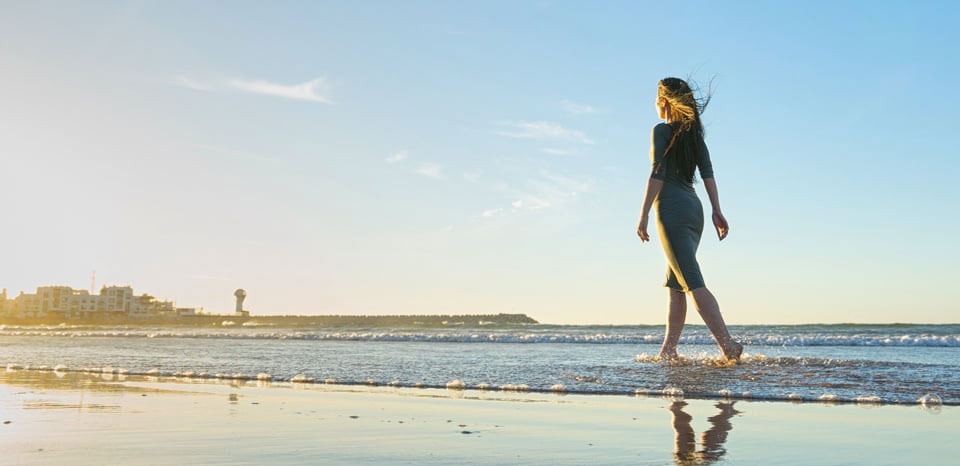 Time away from work allows you to rest, recharge, relax, recover from illness, take vacations, attend to personal matters, and pursue special interests and personally grow outside the work environment.
Learn more about Leaves of Absence and Disability.
Flex Time Off for Salaried Team Members (Excluding Store Managers)
Salaried team members (excluding Store Managers) have two buckets of flex time off: Vacation and Sick. Because one size doesn't fit all, you have greater flexibility when taking time away – whatever that means to you – without waiting to accrue time. Please refer to the Team Member Handbook for more details.
VACATION AND SICK TIME FOR STORE MANAGERS AND HOURLY TEAM MEMBERS
Store Managers and hourly team members have two categories of time off: Vacation Time and Sick Time. You will accrue Vacation and Sick Time with every hour that you work up to a certain maximum. Please refer to SleepLife or the Team Member Handbook for more details.
Volunteer Time
Sleep Number provides regular team members with eight (8) hours of paid time annually for volunteer activities. You can use this time to help a local organization you're passionate about or consider a team outing for an annual service project in the community. See the Team Member Handbook for details about this pre-planned time.
Other Time Off
Sleep Number also provides paid time off for team members to observe company holidays, vote, serve jury duty and to attend funerals; see the Team Member Handbook for more information.
Company Holidays: Sleep Number offers paid time off or premium pay for the observance of specific holidays each calendar year. The exact dates are announced by the beginning of each calendar year.
Jury/Civic Duty Leave: If you are called for jury duty or poll volunteering, you can request to be paid for up to eight (8) hours per day for a maximum of ten (10) business days.
Voting Time: Team members are encouraged to exercise voting rights in local, state and national elections.
Bereavement Leave: Eligible team members may take up to five (5) days of paid time off to attend the funeral and take care of personal matters related to the death of an eligible family member.
Certain time off programs are also available to temporary team members.
Mental Health
You are not alone; 40% of people experience stress, anxiety, depression or other mental health conditions each year, but stigma, fear, cost and access prevent getting care and a path to better balance. To remove those barriers, we offer regular team members and their families access to a variety of mental health resources and leaves of absence options for team members.
"I had never tried traditional therapy before – instead, walking while listening to podcasts has been my own form of therapy in some ways. During one of those walking sessions, I heard an ad for Talkspace on a podcast and I thought I'd try it since Sleep Number offers that resource to team members for free. I've found it to be so refreshing and easy to use. I've used the live texting feature with my therapist the most, but I also plan on taking advantage of monthly live video visits. It feels great to get my feelings out without concern for judgment. Plus, it's free – why not try it?"
Jonny Hodge, Store Manager
Sleep Number® setting 45
Your Mental Health Support Options
Caregiving Resources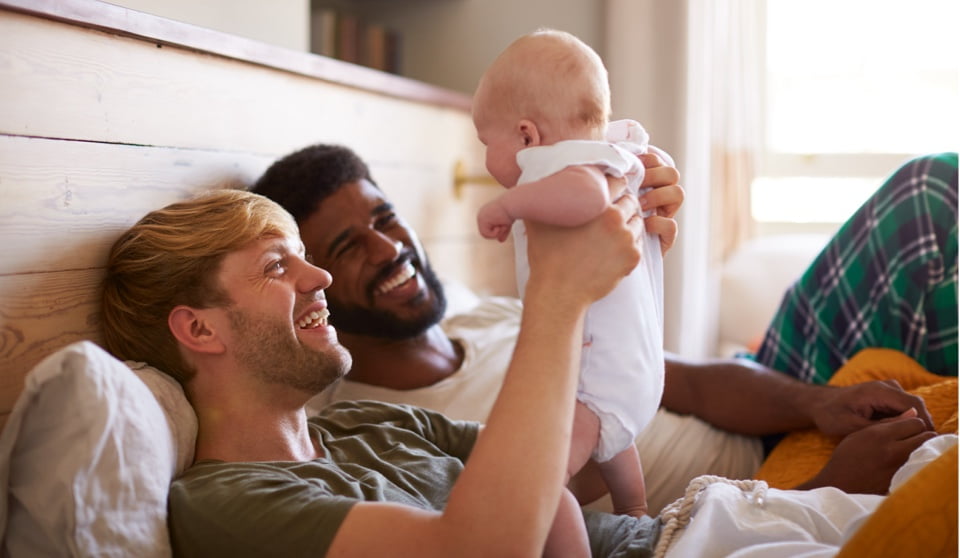 Sleep Number supports you as you care for your family. We offer caregiving and maternity/parental support to eligible team members.
Wellthy
Wellthy helps families navigate financial, medical, legal, in-home, housing, and social/emotional support in any capacity – big or small. Wellthy matches you with a dedicated Care Coordinator who will get to know your family's unique situation, guide you through a care plan, advocate for your loved ones, and take on care tasks.
Sleep Number team members have access to Wellthy at no cost.
Wellthy provides personalized care support to help with health conditions, special needs, aging, mental health, veterans support, financial hardship and childcare.
Learn about firsthand experiences – like Lisa, who secured housing for her aging parents with strict medical needs, or Rosa and Luis who found mental health support for their daughter who needed help adjusting to life after a stroke put Luis in a wheelchair – all in partnership with Wellthy.
How do I get started? Go to wellthy.com/sleepnumber and click Get Started. Enter code 'sleepnumber' when prompted. For assistance with the sign-up process, contact Customer Support at 877-588-3917 8 a.m. to 10 p.m. Eastern.
Amma
Sleep Number partners with Amma Parenting to provide new parents and grandparents with free education and support in preparation for welcoming a new little one. Take courses virtually or in-person on topics such as labor skills, infant CPR, breastfeeding and infant sign language. Parents can also find new communities in parent groups, and grandparents can find classes for a refresher in preparing for a new grandchild! Learn more
Career Support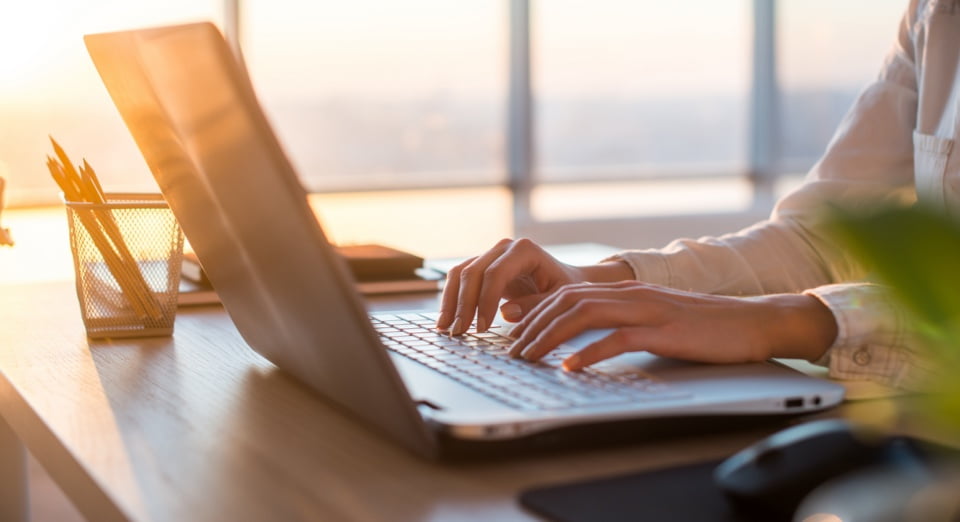 We're committed to self-improvement. Our Learning and Development team provides onboarding and applicable trainings to assist our team members with learning and fine-tuning skills, in addition to upskilling for their next role. Our Workday technology offers interactive online trainings and resources to our team members across the nation. Sleep Number team members may also qualify for tuition reimbursement and/or education support for classes and seminars.
Tuition Reimbursement
Sleep Number views educational assistance as an investment in the future of our team members and offers a competitive tuition reimbursement benefit for team members who are committed to self-improvement, building their job skills and preparing for future career opportunities at Sleep Number.
If you are benefit-eligible, you may continue your education in a field related to the job you perform or the job you aspire to perform at Sleep Number.
What's covered
The tuition reimbursement plan covers pre-approved team member costs associated with obtaining college degrees, professional certifications or continuing education required for professional registration, license or certifications. Other classes and seminars, approved by your manager in advance, are paid directly by Sleep Number or reimbursed to the team member through the expense reimbursement process.
Program requirements
This benefit is available if you satisfy the following eligibility requirements:
Are benefits eligible
Are a team member in good standing
Did not receive an inconsistent rating in your most recent performance review
Are an active Sleep Number team member (and not on a leave of absence) on the date you apply for approval of the program or the class
Following the pre-approval process Sleep Number may reimburse all or part of the registration and tuition costs, based on your final grade, up to a maximum of $5,250 per calendar year.
All forms must be fully completed, have all required signatures and have the necessary documentation attached in order for the request to be processed in a timely manner and avoid being returned.
Questions? Email humanresources@sleepnumber.com
Community
At Sleep Number, we value everyone's unique talents, perspectives and experiences. We put people first, starting with recognizing the potential in each team member. We partner within our company, our communities and nationwide to focus on doing the right thing and embrace individuality – one of our core values.
In 2020, we formed Diversity, Equity and Inclusion and Volunteerism councils and introduced paid voting time. The Team Member Support Fund was established to help those who need financial assistance to recover and rebuild following a personal crisis, hardship or natural disaster. Paid volunteer time helps our team members give back to their communities and support causes close to them. Visit Who We Are for more information.
Team Member Support Fund
The Team Member Support Fund helps fellow team members who need financial assistance to recover and rebuild following a personal crisis, hardship or natural disaster. In the past year, this fund has helped many team members who have lost or damaged property due to personal and natural disasters. Thank you to those who donated already to make that financial relief possible.
Making a donation is now even easier with payroll deductions in Workday. To make a recurring donation, simply log into Workday, click on Benefits, and Enroll in the Team Member Support Fund plan. Select an amount to deduct from your paycheck as a charitable donation to the fund. You can stop or change your donation at any time.
This is an after-tax payroll deduction and at the end of the year, you will be able to claim this as a charitable cash donation for tax purposes. Your record of the donation for the year will be on your year-end paycheck in Workday.
You also have the ability to make one-time donations to the fund. For more information, visit sleepnumber.e4erelief.org. Learn more here.
Volunteer Time
Sleep Number provides regular team members with eight (8) hours of paid time annually for volunteer activities. You can use this time to help a local organization you're passionate about or consider a team outing for an annual service project in the community. See the Team Member Handbook for details about this pre-planned time.
"When Hurricane Laura devastated the city of Lake Charles, our store was closed for a month. During the extended time of evacuation, the Sleep Number community came to our financial aid, ensuring we had places to stay and could pay our bills. More than that, there was consistent communication to check on our safety and wellbeing."
William Hansen, Store Manager
Sleep Number® setting 35
Learn more about COBRA and Family Change of Status events (Qualifying events) and Legal Notices.
For information on COVID-19 support and resources visit here.
The site provides a brief overview of certain benefit plans offered to benefit-eligible team members scheduled in Workday to work 24 hours or more per week. More detailed summaries of the plans are located on SleepLife. The plans are governed by official plan documents and company policies. If there are any differences between this site or any oral or other descriptions of any plan, the official plan document will govern. Sleep Number reserves the rights to amend or terminate any benefit plan at any time.